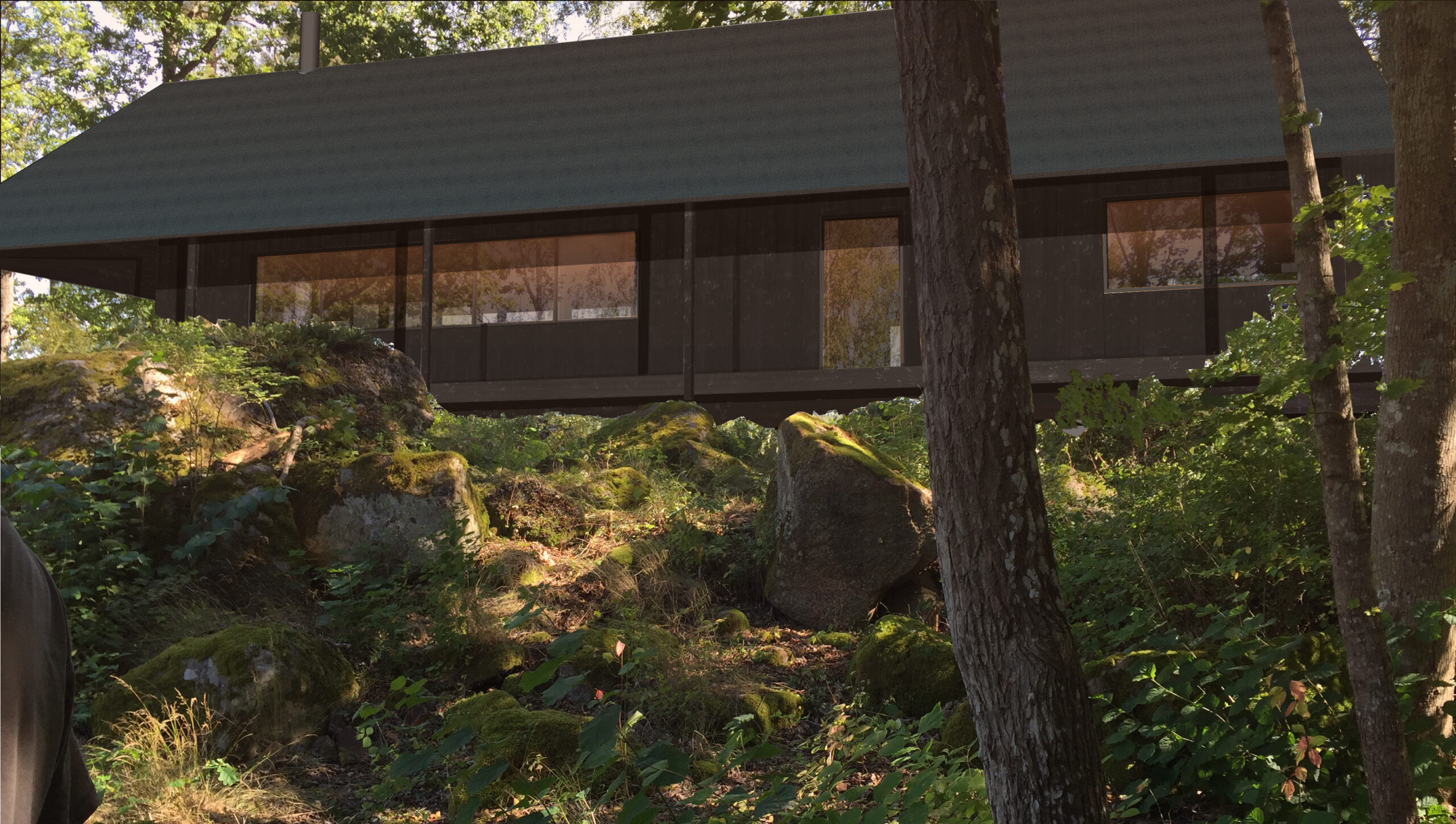 NÄS- BODARNA I
A cottage for a family on a plot overlooking lake Mälaren.
The building sits on concrete plinths in order to leave the landscape as intact as possible and a covered wooden deck enables the users to move freely in and out of the house and to be in constant contact with nature. All exterior wood elements are treated with black tar-based paint and the roof is covered in tarred roofing cardboard.
The living area is 71m2. Project from 2017.