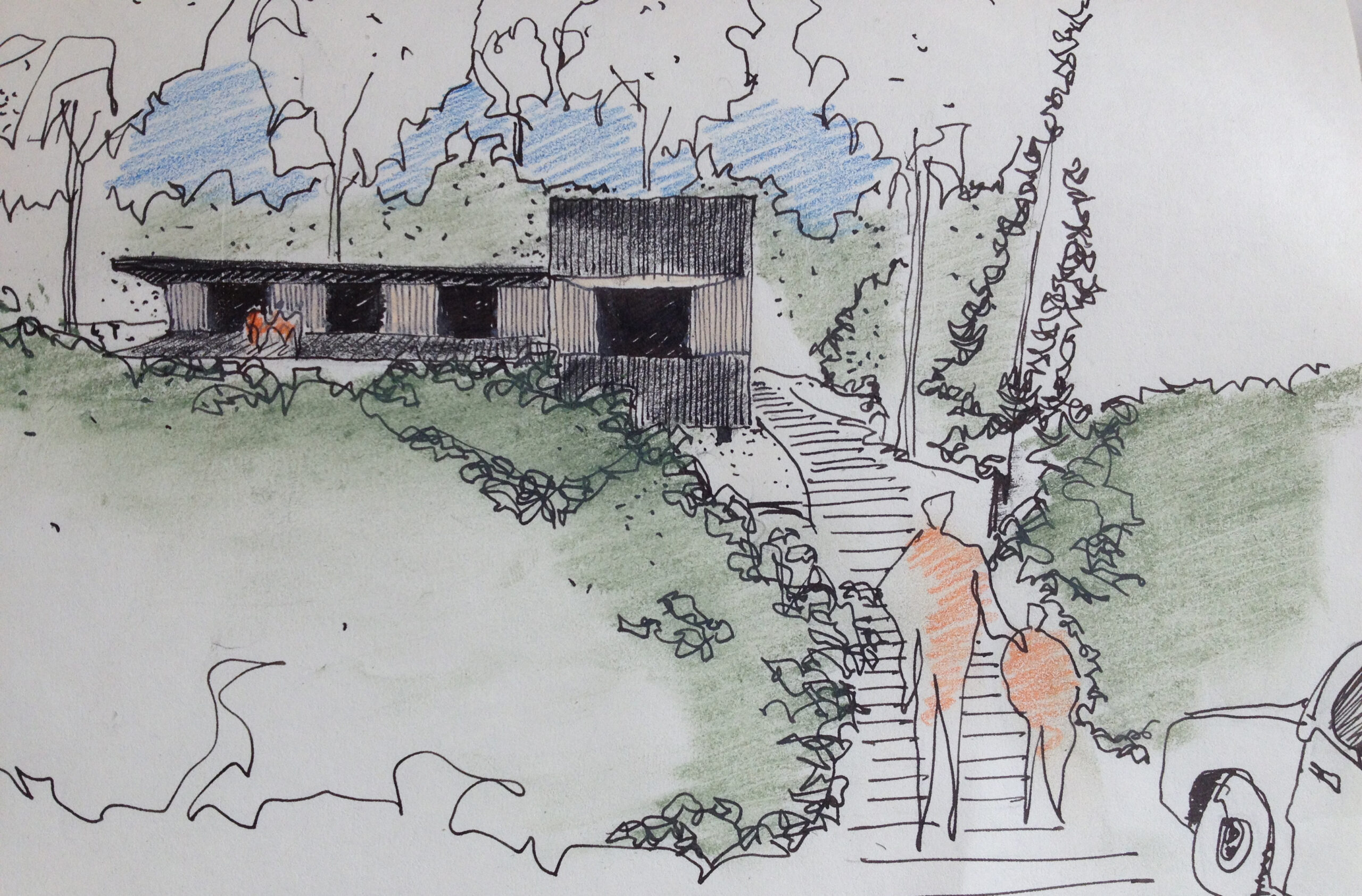 I believe architecture should be inspired by the immediate physical environment and that it should take part of contemporary cultural expressions. Each situation is unique and the preconditions of the site and the wishes of the client is a starting point for each project.
Working with architecture, spatial considerations, light and the characteristics of different building materials as well as construction are key elements. Practical and economic considerations of the building process are also important to the design process and I believe a house should be easy to build and, more importantly, easy to grasp. In every project I try to use simple, robust constructions in an interesting way.
My ambition is to develop architecture which is physical rather than graphic. It should be conceived as built, rather than "conceptual ". Construction and materiality should be developed along with a sense of spatial qualities and environment. This involves a search beyond the modernist clichés, while some beliefs are deeply rooted in the modernist tradition.
CV
Max Holst studied architecture at the School of Architecture at Lund University, UPC in Barcelona and ETH in Zürich and has extensive international experience with positions at architectural firms in europe and the US.
He mainly gained his architectural experience in the pratice of Rafael Moneo but also worked for Behnisch & Partner in Stuttgart, Germany, Campi & Pessina in Lugano, Switzerland and for Thomas Sandell in Stockholm. In 2001 he started his own practice in Stockholm.
In 2004 he became partners with Roger Spetz and together they formed Spetz & Holst Arkitekter who where active until 2012. Since 2012 Max runs his own practice in Stockholm.
Max has taught at Beckman School of design and att KTH School of Architecture, both in Stockholm, Sweden.
| | |
| --- | --- |
| 1967 | born |
| 1988-91 | School of Architecture, Lund University, Sweden. |
| 1991-92 | ETH Zürich, Switzerland. |
| 1994 | UPC Barcelona, Spain. |
| 1998 | Master of Architecture, School of Architecture, Lund University. |
| 1989-90 | Campi & Pessina, Lugano, Switzerland |
| 1993 | Behnisch & Partner, Stuttgart, Germany |
| 1995-98 | Rafael Moneo, Madrid and Stockholm |
| 1999-01 | Thomas Sandell, Stockholm, Sweden |
| 2001-04 | Max Holst Arkitektkontor |
| 2005-12 | Spetz & Holst Arkitekter |
| 2012- | Max Holst Arkitektkontor |